What we do?
Explore Serbia is a travel agency specializing in adventure and rural tourism in Serbia and the Balkans. On our tours, you can experience the challenge, adventure and authenticity, complemented with tradition and delicious food.
We create and organize tours that is a combination of different activities (hiking, rafting, biking, kayaking, climbing...) with accommodation mostly in rural households and traditional food.
They also include visits to the cultural monuments, familiarization with locals and tradition.
In the description of our tours, there is always a note regarding the category and effort that is being overcome. In most cases, tours are recreational with activities that anyone can perform.
We originally started our work in 2009 as a non-profit association Explore Serbia. Through the association, we work on the development and promotion of adventure and rural tourism in Serbia and the Balkans. We also point out the importance of staying in nature and sustainable development of tourism.
From March 2020, we operate under the travel agency Explore Balkans doo.
Our services and main destinations:
Day hiking tours from Belgrade - Fruška Gora, the Iron Gates, Ovcar-Kablar Gorge, Rtanj, Deliblato Sands, Divcibare, Homolje
Weekend hiking tours – the Tara national park, Stara planina, Suva planina, Golija, Pester Plateau and Uvac
Classic tourist excursions from Belgrade - Danube fortresses, Novi Sad, Oplenac
Kayaking tours – Drina, Uvac canyon, Ibar, Danube
Rafting tours – Lim, Ibar
Via ferrata – Kablar, Berim, Rugova Gorge
Canyoning tours - Tribuca, Beli Rzav, Raca
Hiking, mountaineering and cycling tours in the Balkans
Classic tourist sightseeing of Belgrade
The city discovery game Belgrade - a crossroad of civilizations
Explore Balkans doo tour operator
Headquarter and address: Dr.Nedeljka Ercegovca 54/5, 11080 Belgrade – Zemun
VAT number: 111918615
Registration number: 21569992
License number: OTP 41/2023, B category
Bank account: 265-6180310001048-23 Raiffeisen Bank
Person in charge of receiving complaints: Tatjana Anic
Development and promotion of specific forms of tourism of special interest - primarily adventure tourism of Serbia and the Balkans, as well as the promotion of rural tourism
Development of receptive tourism in Serbia and stipulating the significance of the sustainable development of tourism
Improvement of youth politics, more quality in young people leisure time, sports and recreation promotion
Increasing of citizens' ecological awareness, fight against climate change and pointing to the significance and preservation of natural and cultural resources.
Developed tourist offer of different types of adventure tourism in Serbia
Recognition of Serbia on the international tourist market in this area
Revitalization of countryside areas and the renewal of village households that would accommodate tourists
Lowering of depopulation in countryside areas, which is the consequence of low childbirth, departure from village households due to migration of young population.
The association Explore Serbia was founded on 29th June 2009. It is registered in The Serbian Business Registers Agency on 19th January 2010 as a nongovernmental association.
Name of the association in Serbian: Udruženje "Istraži Srbiju"
Sedište i adresa: Dr.Nedeljka Ercegovca 54/5, 11080 Beograd – Zemun, Republika Srbija
Registration number: 28004168
VAT number: 106439728
Bank account: 220-113195-07, Procredit Bank
References - participation on conferences/fair trades/projects
Travel trade fairs Utrecht, Netherlands and ITB Berlin
On the joint regional stand Western Balkans (powered by RCC) we promoted Via Dinarica trail and our adventure travel products and programs in the Western Balkans.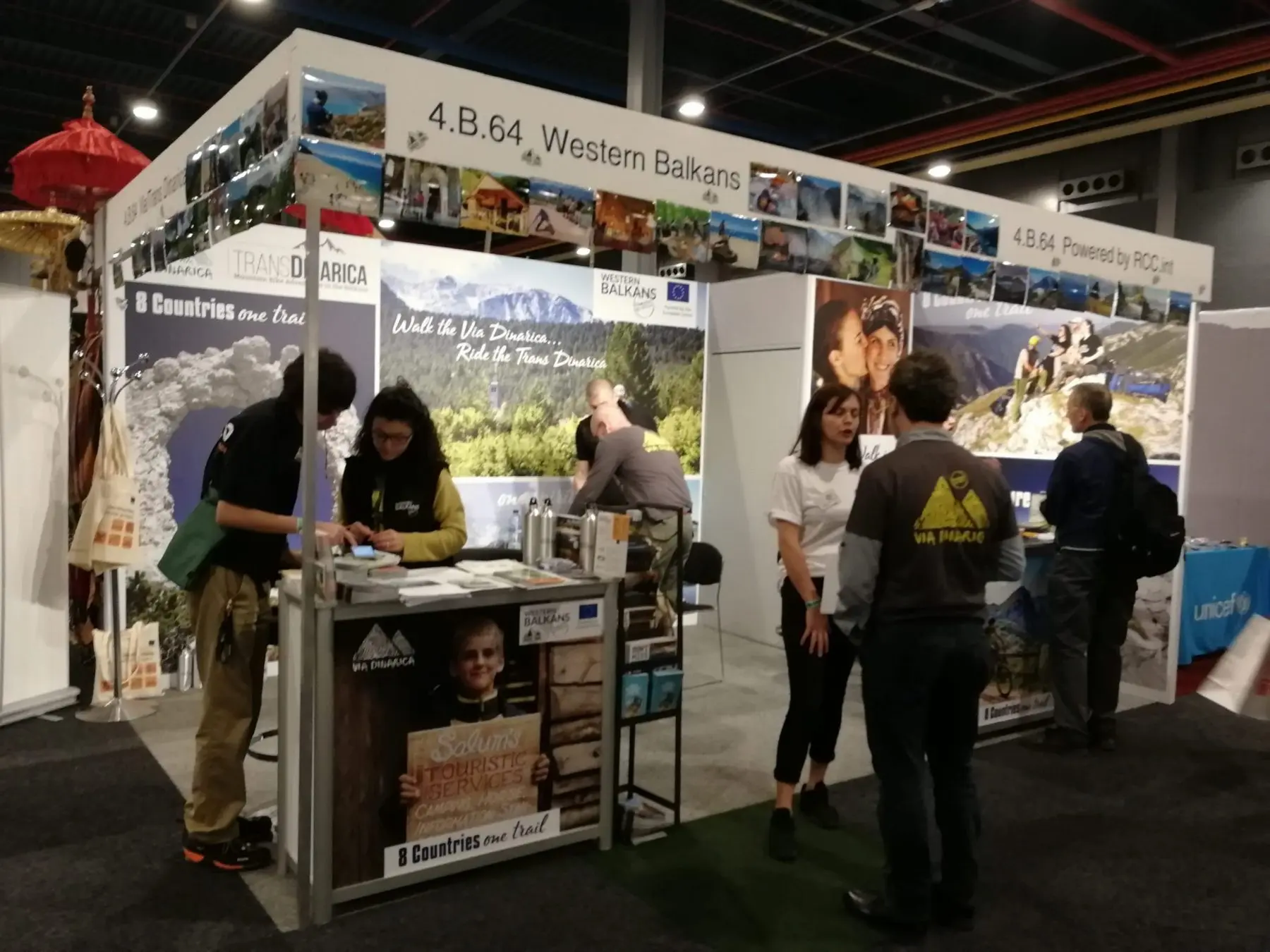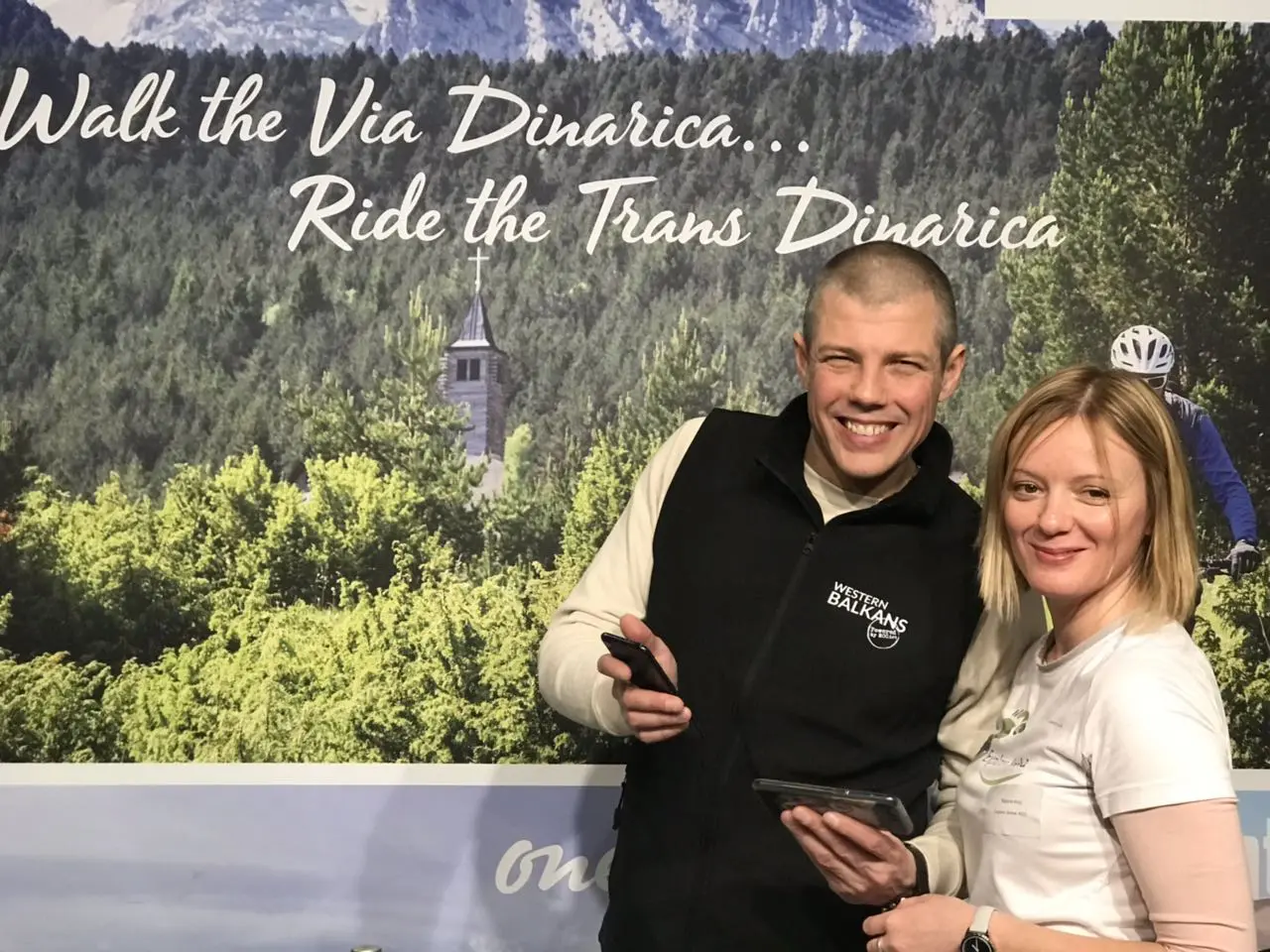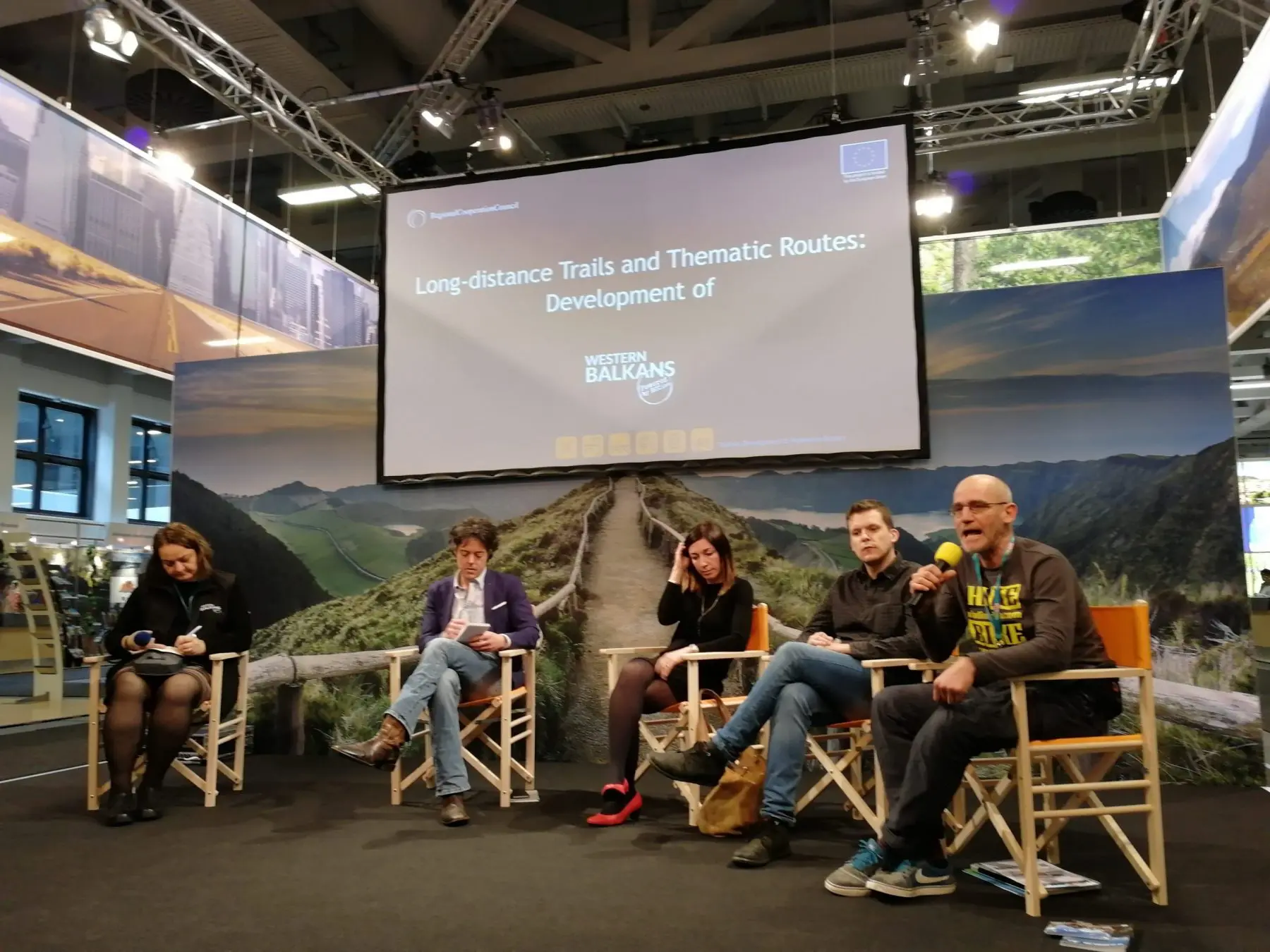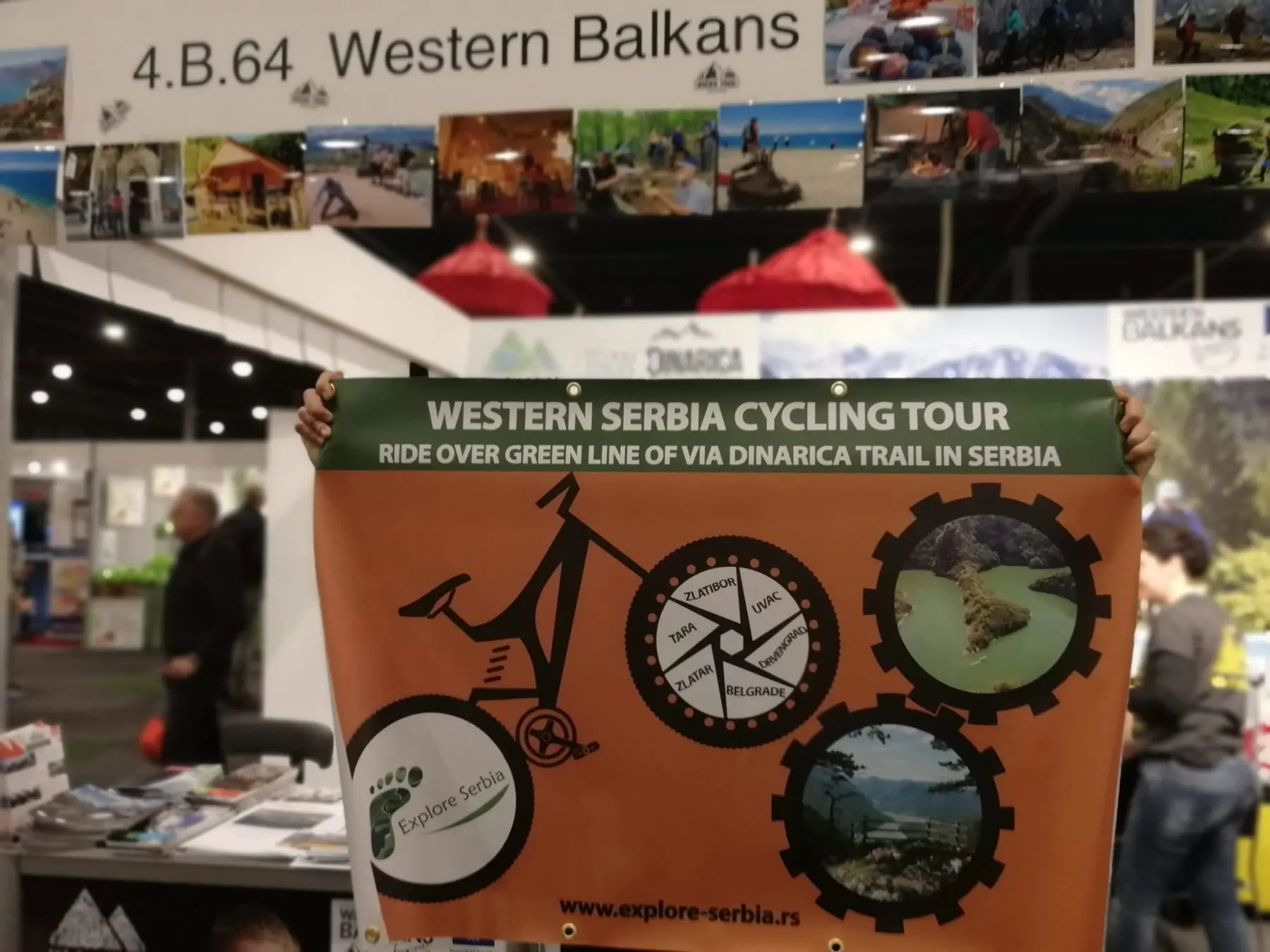 The Balkans days in Munich, March 2016:
Participating in the manifestation The Balkans days in Munich, Explore Serbia presented the offer of adventure tourism in the Balkans, through tours and promotional material.
With the main idea and the theme "Unknown corner of Europe: Discover the Balkans!", the goal was to show one side of the Balkans, which has been completely hidden by most people in Germany so far. We presented Serbia and the Balkans as a place with a unique landscape, ancient history, and unexplored culture.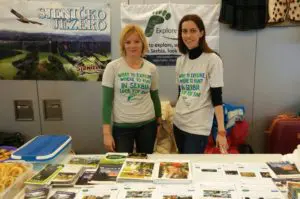 1)
First regional conference about adventure travel AdventureNEXT in Ohrid 10th - 12th May 2016. 
We participated in the event, which represents an important step for the development of the adventure travel of the Balkans
The event was organized by an American organization the Adventure Travel Trade Association (ATTA) attended by more than 300 delegates - foreign tour operators, Balkan tour operators, media representatives, regional governmental and non-governmental organizations.
2) Third adventure travel conference in Nis 17th April 2016. 
3) Tourism fair in Belgrade, February 2015.
Explore Serbia participated at the YUTA panel discussion "New trends and initiatives for improving receptive tourism".
1) Building Adventure Tourism in the Western Balkans, December 2016 and March 2017
We are certified by ATTA – the Adventure Travel Trade Association, passing a several-day training "Building the adventure tourism in the Western Balkans", where we have enhanced existing knowledge and acquired new skills.

2) National Park Tara, February 2015. 
Development of inclusive monitoring of protected areas of Western Serbia
1) The Dream of Emperors – Western Balkans Crossroads of Civilizations, powered by RCC
,
February – November 2020:
Exploring "The Dreams of Emperors Route" project is the web platform that will virtually walk you through Trebinje, Kotor, and Subotica, respectively. They showcase the magnificent architectures and share many intriguing stories, myths, and legends from the Austro-Hungarian period in these 3 locations.
Western Balkans was a dream to conquer for many emperors. One of them was the Austro-Hungarian Empire and this website focuses on the time period of their presence in this region. In its expansion, the Hapsburg monarchy reached the shores of river Sava and Danube by the beginning of the 18th century. They considered it vital for further expansions to the East.
Western Balkans Crossroads of Civilizations tour aims to promote the diverse cultural heritage of the Western Balkans. It spearheads the repositioning of the region in the international travel market and supports the development of high quality services, products and essential tourism infrastructure at tourist destinations. It consists of 5 smaller routes, one of which is The Dream of Emperors.
The Dream of Emperors route depicts the Austro-Hungarian cultural heritage in the Western Balkans that goes through Bosnia and Herzegovina, Montenegro and Serbia.
2) Improving the quality of the leisure time of young talents through the promotion of urban natural resources March - December 2017:
We successfully implemented a project for young talents through educational and field workshops where we promoted natural resources of the city of Belgrade (Ada Huja, Ada Medjica, Great War Island).
The main goal was to improve the quality of youths' leisure time, through the promotion of stay in nature and activities in urban natural resources. We indicated their importance and ecological protection. Students actively participated in the ecological action, got acquainted with the flora and fauna of localities, as well as accessible recreational facilities.
3) Improving the quality of leisure time of the elderly population in the territory of Zemun municipality March 15 - May 15, 2016:
We successfully implemented a project aimed at promoting hiking as a recreational activity in order to improve the psycho-physical condition of the participants. Through workshops and organization of three excursions for 300 participants, we pointed out the importance of physical activity and recreation and their positive impact on the health and recovery of the organism. In addition to being in nature, excursions included visits to cultural and historical monuments.