All those who are not fans of vacation by the sea, can afford very nice and fulfilled holidays in Serbia.
Natural beauties and a lot of facilities of Serbian tourist centers confirm that not everything is in the sea waves and crowds on the beach, and many local and foreign tourists who choose to spend their summer in Serbia agree on the same. Serbia offers many opportunities for visitors of different preferences, so, there are numerous types of destinations where you are welcome during the summer months.
Holiday on the lakes in Serbia
When planning a summer vacation in any destination, the first criterion refers to the possibility of swimming during hot summer days.
It is this possibility that offers holidays in the lakes in Serbia, which are distinguished a unique natural environment, landscaped beaches and attractions which will complete your holiday. When it comes to summer holidays in Serbia, lakes are suitable for excursions and sports activities, as many of them are equipped with sports facilities and terrains.
The Silver Lake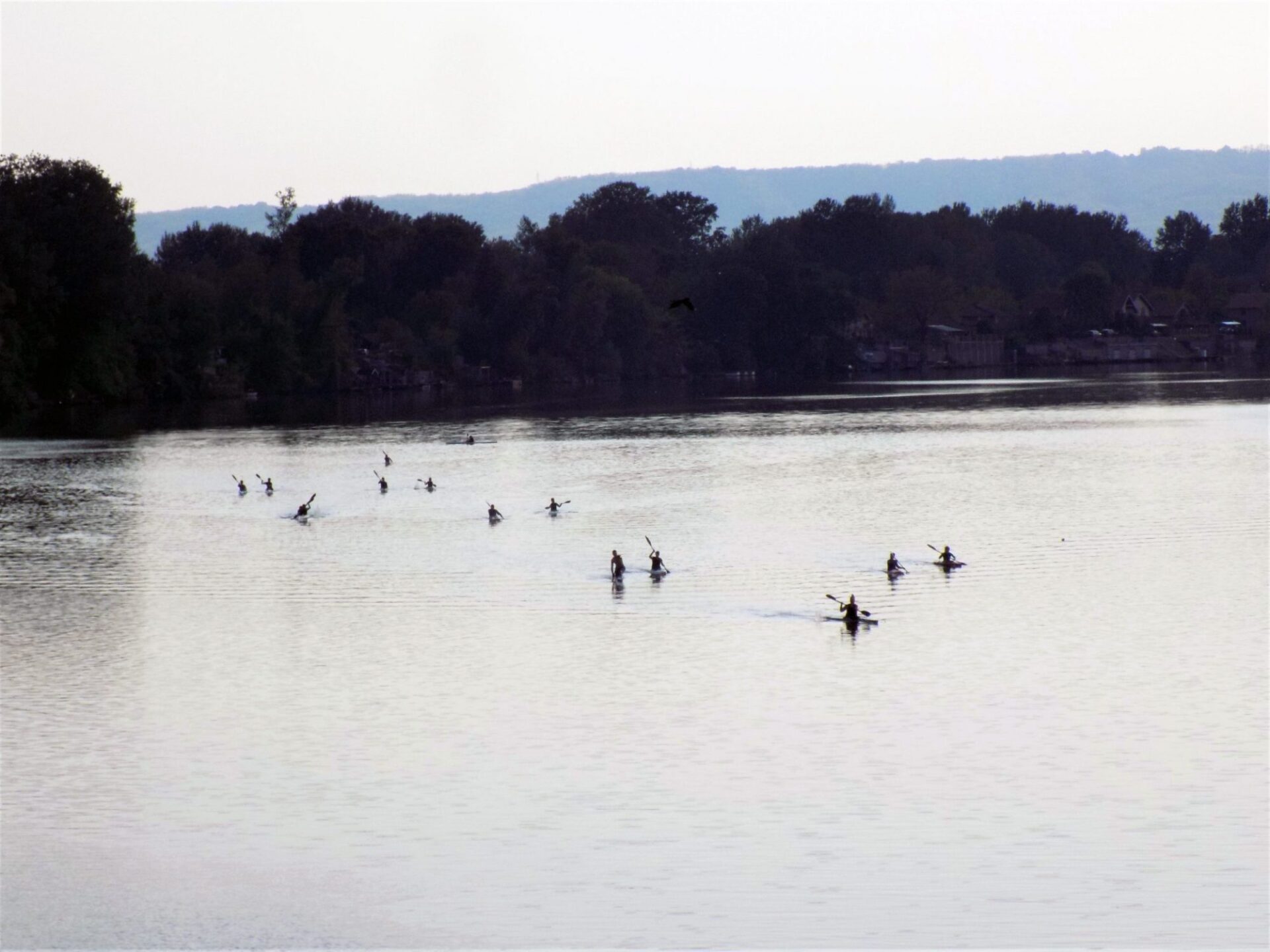 The Silver Lake is synonymous with the summer in Serbia, considering it to be one of the most visited tourist destinations in the country. The destination is suitable for lovers of swimming, water skiing, fishermen, as well as for those who have the opportunity for quality walks and inhalation of clean air in the first place. The Silver Lake is located on the right bank of the Danube River, and has a status for several years as a small Serbian sea, because it represents the favorite summer destination of all gerations.
Zlatar Lake
Zlatar Lake is an artificial lake in the valley of Uvac, located between the mountain Zlatar and Murtenica. It is the third largest lake in Serbia, immediately after Djerdap and Perućac Lake on the Drina river. All the features of this lake make it a favorite excursion site for people from the surrounding towns, who, besides swimming, can also enjoy Zlatar Lake beach volleyball and the natural shade that create the surrounding forests.
The Zlatar Lake is always welcome by foreign visitors who want to get to know Serbia in its most beautiful light, and most of them are remembered by the lake phenomenal sailing and kayaking along the lake. The tour of this lake is an ideal opportunity to visit Zlatibor, the name of the same name, one of the most beautiful Serbian mountains that offers enchanting viewpoints over the canyon of the river Uvac.
Palić lake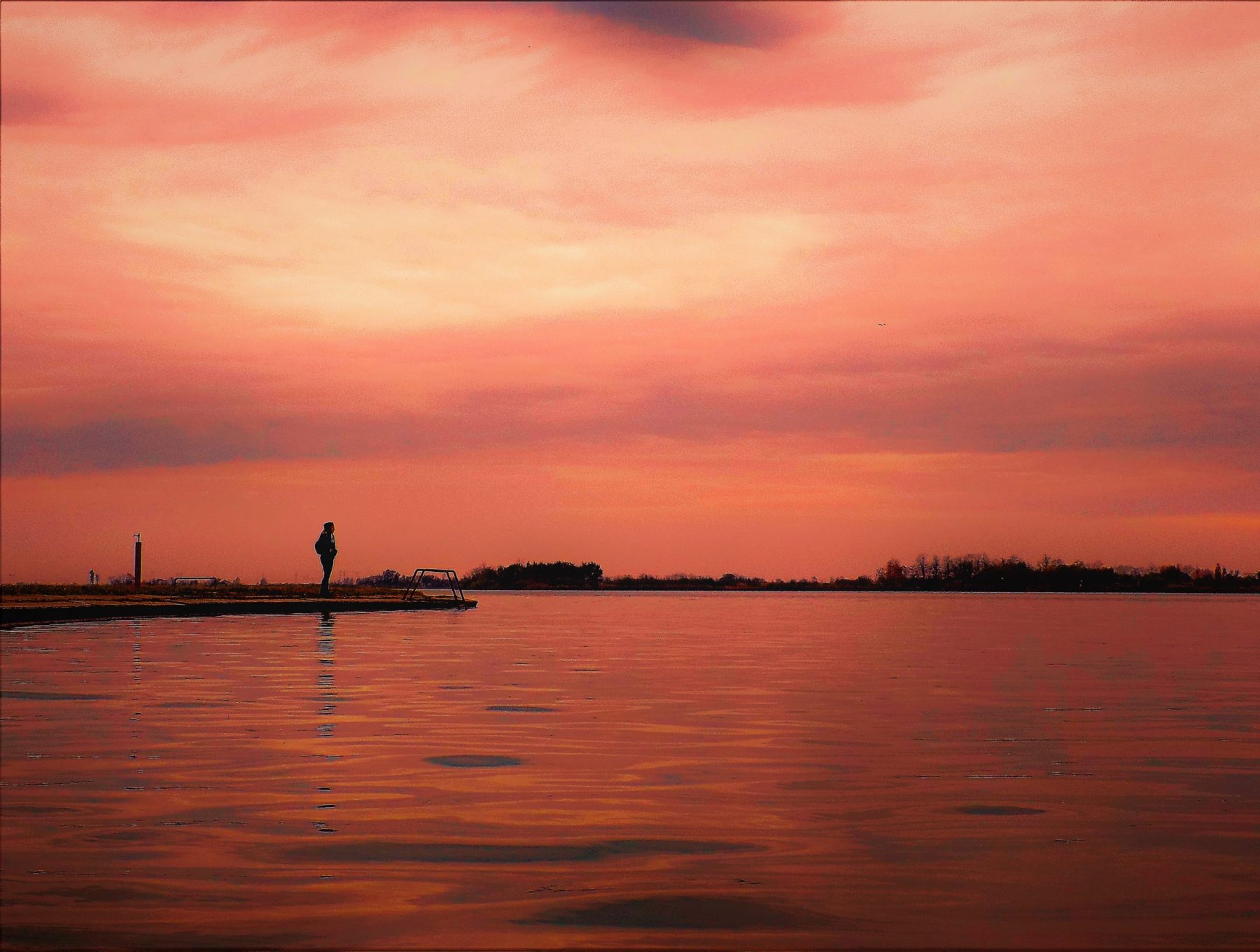 Palić lake is one of the most beautiful in Serbia, and it is located eight kilometres from Subotica, the northernmost Serbian city. Holiday on Palić Lake is more pleasing to those who enjoy a beautiful view and long walks, because the environment provides all possibilities for exceptional a quiet and relaxing holiday. On the shores of the lake are restaurants with a very rich cuisine, so you can be sure that this segment of your vacation will be completely satisfied. The Palić lake is indispensable on the lists destination in Vojvodina which must be visited when you find yourself in this area.
Lake Djerdap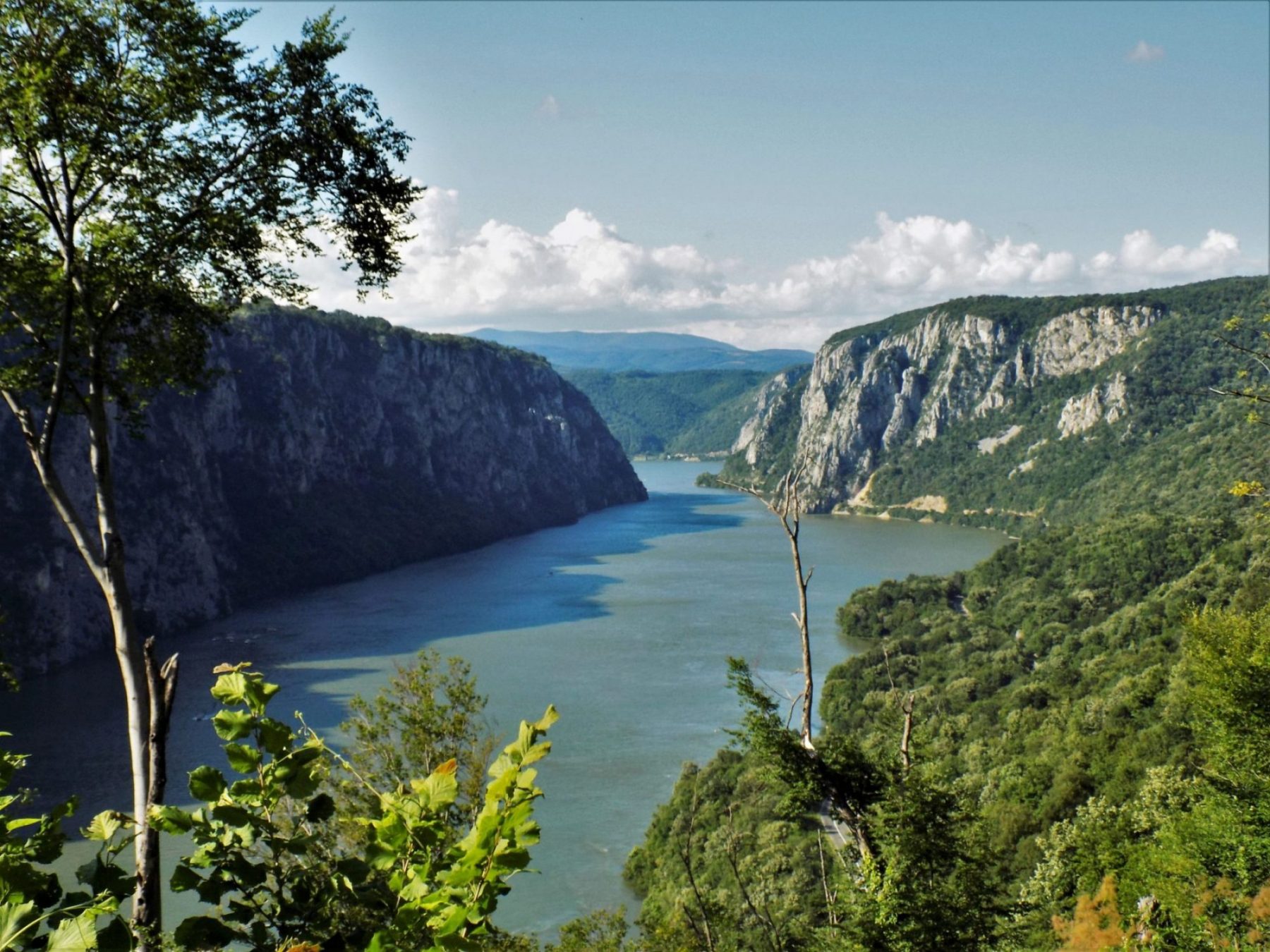 Lake Djerdap is much more than a regular lake, as it is located on its shore Djerdap National Park, which abounds with extremely valuable historical monuments and natural beauties. The imposing Djerdap gorge is a subject of admiration of tourists from various parts of the world, and because of its position it is also called Iron gate of the Danube, since in the past it represented the border between different civilizations.
Djerdap lake is the largest in Serbia and the fourth largest in the Balkans, and what sets it apart is possibility for cruising at one of the most beautiful gorges in Europe. The lake is often part of the tourist agency's excursion offers. Its surroundings can really provide quality, natural and historical sightseeing, as well as all day long enjoyment on boats.
Lake Bor
Lake Bor is located at the foot of the mountain Crni vrh, 17 km from Bor. It is one of the favorite beaches in Serbia, because of the crystal clear water that fills the dark green color and reaches a temperature of 25 degrees Celsius. The lake is surrounded by recreational trails and sports fields, which is why you will always see a large number of young people here.
Summer holidays in Serbia
Spa in Serbia is its biggest tourist potential, since it can boast of more than 50 thermal sites. What makes them attractive is a magical formula that combines affordable accommodation and arrangement prices, with quality and well-equipped health facilities suitable for various types of illness or stress.
Vrnjacka Spa
The first association to take part in the spa in Serbia is landscaped parks, clean air, pools with thermal water and air conditioning which relieves high summer temperatures and makes them extremely pleasant. This is also a great description of Vrnjacka Banja, a small summer paradise located in the valley of the West Morava River.
It is the biggest spa in Serbia which offers an extremely high quality program for those who have problems with pancreas, stomach, intestines or kidneys, and its beauty is tempting to those who do not have any health problems. Because of this, Vrnjacka Spa is not only known as a health resort, but also as an attractive tourist center that is from year to year it is more and more visited.
Banja Koviljača
Banja Koviljača is the most famous Serbian health resort, located in Western Serbia, by the river Drina. As in the case of Vrnjacka Spa, the value of Spa Koviljaca is not only in medical reasons, but also recognized as one of the most beautiful Serbian holiday destinations and family enjoyment. It is surrounded by the mountains Cer, Gučevo, Boranja, as well as Sokolska planina, so clean air and pleasant climate are some of the primary attractions of this spa.
Prolom Banja
The year in Serbia also offers the possibility of visiting Prolom Spa, located in the south of Serbia, on the slopes of Radan Mountain. It's about one of the youngest spas of Serbia, although it is believed that her medicinal sources have been used in prehistoric times. The possibility of visiting Devil's Varos, the Lazarica church and other sights in the surrounding area provide an active character for a vacation in Prolom Banja.
Mountain holidays in Serbia
The mountains of Serbia represent the most beautiful ambiance for nature lovers, because in the summer months, the diverse flora and fauna of the mountainous regions are most prominent, and tourist centers combined with intact mountain areas are a real pleasure for those who want something more and different from the sea and the beach.
Zlatibor
When it comes to mountains in Serbia you can organize a summer holiday on Zlatibor mountain the longest tourist tradition in Serbia. It is a mountain that is almost completely adapted to the needs of tourists and highlighting attractions and attractions, so there are indeed various possibilities for an interesting and fulfilled holiday. It has different cultural-historical and entomological monuments. So the holiday on Zlatibor can easily take on the educational character if you are lovers of this type of sights. Holiday on this mountain is also a great opportunity to enjoy traditional Serbian specialties which leaves no one indifferent.
Tara mountain
In contrast to Zlatibor, Tara Mountain continues to abound untouched nature which makes it extremely attractive during the summer months. It is an ecologically preserved natural environment that is In 1981 she was granted the status of a national park. Tara National Park is abundant with archaeological sites dating from the Middle Ages. Hiking lovers are also available 290 km of hiking trails, whose active tour requires the use of a hiking map and complete equipment.
Tara is a mountain rich in clean lakes, so in terms of its waters, they stand out Zaovine and Perucac Lake. Perucac Lake covers the Tara Mountain and it is one of the symbols of nearby Bajina Bašta, and very suitable for fishing and swimming, it offers very wide possibilities for resting with water in a mountainous setting.
Zaovine lake is located in the southern part of the Tara Mountains, and it was named after the village of the same name Zaovine. Like Perucac Lake, this lake offers the possibility of swimming, fishing, excursions and all other activities that nature's holiday means, so this is another reason to visit the Tara Mountain and spend a few summer days on it.
Kopaonik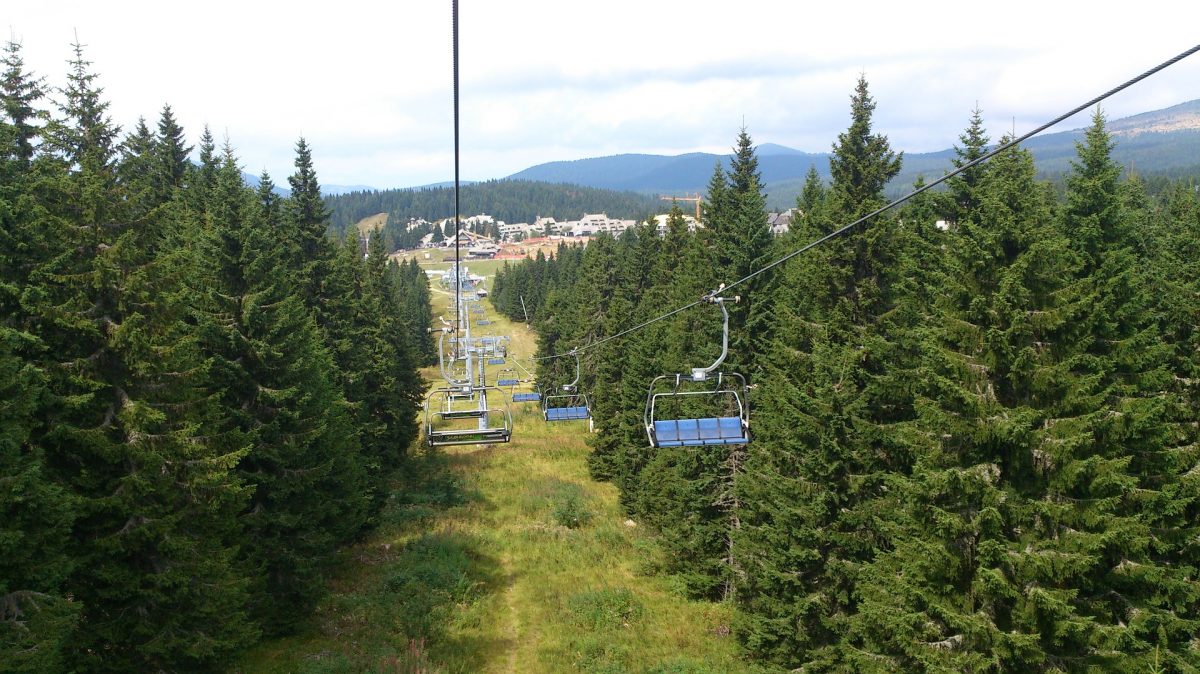 Although Kopaonik is synonymous with the highest quality ski trails in Serbia, this mountain can offer many things during the summer months. How popular with domestic and foreign visitors is the fact that you will often meet on Kopaonik with people from different countries who came to enjoy the beauty of this Serbian mountain.
Due to its natural values, Kopaonik was declared in 1981 National park. Pancic Mausoleum, the Metoja Shrine and the Valley of Lilacs are just some of the attractions of this mountain that are ideal for exploring flying, when you will be presented in their most beautiful colors.
Old Mountain - Balkan Mountains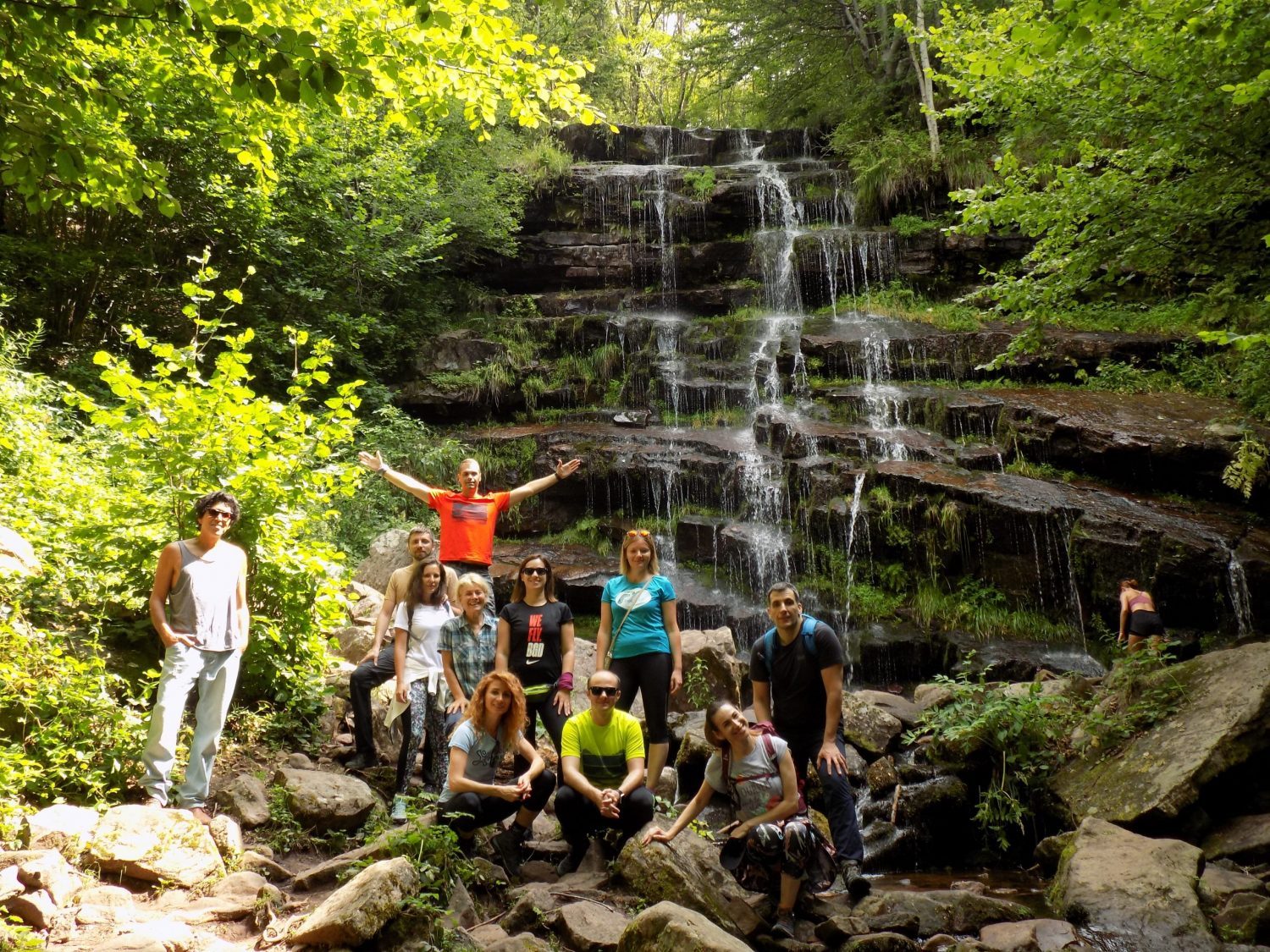 The Stara Planina is reasonably called the pearl of Serbia, since it is one of the few non-commercialized destinations on which untouched nature prevails. The wealth of flora and fauna, waterfalls of Stara planina, winding paths and mountain streams represent a paradise for those who want to escape the crowd and everyday content that can be tired. A few days on Stara Planina will make you come home completely refreshed and restful, and when you want to get back to this oasis of peace, it will be there to wait for you every next summer. Take a look at our proposal for a weekend tour at Stara planina.
An excellent alternative for a costly arrangement for a distant destination is letovanje u Srbiji, which will provide you with extremely valuable natural, cultural and historical contents. The holiday is at hand, just to grab it and enjoy the most beautiful thing that Serbia can offer.