Serbia is a country that can boast numerous national parks, and many agree with the view that it is a great wealth that one country represents in the most beautiful light.
Lush flora and diverse fauna are the main characteristics of Serbian national parks, which, with their untouched nature, cast in a shadow of urbanized areas, commercialized content and large cities that are still less interesting to tourists the natural beauty that Serbia possesses.
There are also monasteries which for centuries resonate with various challenges, and thanks to which you can learn a lot about Serbian history and former ruler families. In the following lines, we state the most beautiful national parks, which should also be found on your list travel through Serbia.
National Park Djerdap - Iron Gate of the Balkans
Djerdap National Park is unique natural creation located in the northeastern part of Serbia, on the border with Romania. It is part of the area of the Djerdap Gorge and part of the Danube, so this is where you can see the nature of Serbia in its most beautiful light.
Djerdap National Park
It's the Djerdap Gorge the largest glacier in Europe, composed of four smaller gorges and three basins alternately arranged along 100 kilometers. Veliki Kazan valid for the most beautiful gorge. It monitors the Danube that breaks through very steep, sharp cliffs raised and several hundred meters above the river, so the scene from this place is completely magical.
The Romanian name for Djerdap is Iron Gate, and observing the image from the Grand Kazan, it is completely clear why this Romanian metaphor was created. Djerdap is famous for its extremely rich fauna, so it can be seen in its area wolf, bear, lynx, jackal and many other types. Flora includes more than 1000 plant species. As Djerdap has always been a place with enormous natural and strategic significance, it is also possible to see along its paths numerous historical monuments.
National Park Fruska Gora - once an island, today mountain
For Fruška Gora it could be said that it represents symbol of the geographical past the area on which it is located. 90 million years ago it was an island in the Pannonian Sea. When the island was left without its sea, it received a new feature that describes it today - it has become a mountain.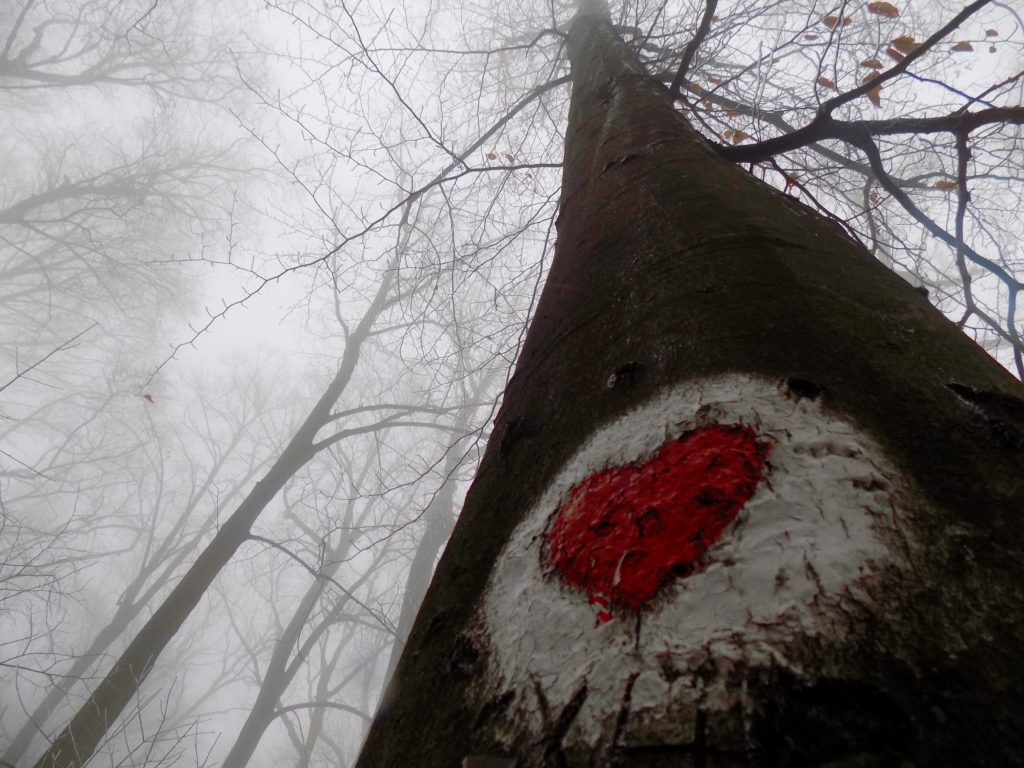 Fruska Gora is a narrow ridge long 75 kilometers, and its entire surface is covered with oak, grab, linden and buccal trees. Lush forests are being monitored numerous monasteries dating from the period between the 16th and 18th centuries. Thanks to numerous religious symbols, Fruska Gora is often called Serbian Atos. Many monasteries have not endured war destruction, and among those who have survived there are Krušedol, Novo Hopovo, Grgeteg and Jazak. In them were buried famous Serbs like Patriarch Arseny Carnojevic, King Milan Obrenovic and Princess Ljubica.
Fruska Gora is one of the favorite destinations for mountaineering, but also for excursions due to well-equipped picnic areas. Stand out Crveni Cot, Veliki Gradac, Stražilovo and Iriški venac. If you walk with Stražilov, you will encounter a monument to a beloved Serbian poet Branko Radicevic which was erected in 1885. Dumbovacki Waterfall is another authentic decoration of Fruška Gora, and you will find it on its north side. By the way, you'll notice vine vines which is one of the protective features of this national park. Thanks to that, you can try some of the best quality wines produced in Serbia.
National Park Kopaonik - The most popular Serbian ski resort
Kopaonik's natural values are 1981. year made a national park, which protects the animal and plant world, historical monuments and many natural beauties that are characteristic of this mountain. Tourists visit him primarily because of quality ski trails valid for the best equipped in Serbia, though summer on Kopaonik has its magic that looks in beautiful sights and natural beauties which come to light only when the mountain sunsets.
Valley of lilacs, Heaven's chairs, the sanctuary Metodja and Pancic mausoleum are just some of the unavoidable bathing attractions. At the time when Josif Pančić explored the Kopaonik, many species lived on this mountain, such as bears, lynx, and dwarf. Animals that survived on Kopaonik are wolf, fox, deer, wild boar, weasel, creature ...
National Park Tara - the most forested area of Serbia
The National Park Tara is provided almost over the entire area of the mountain, which certainly belongs to the most beautiful Serbian destinations for rest and relaxation. Chestnut forests are trademarks of Tara, and they also make up the most forested mountain of Serbia and the region.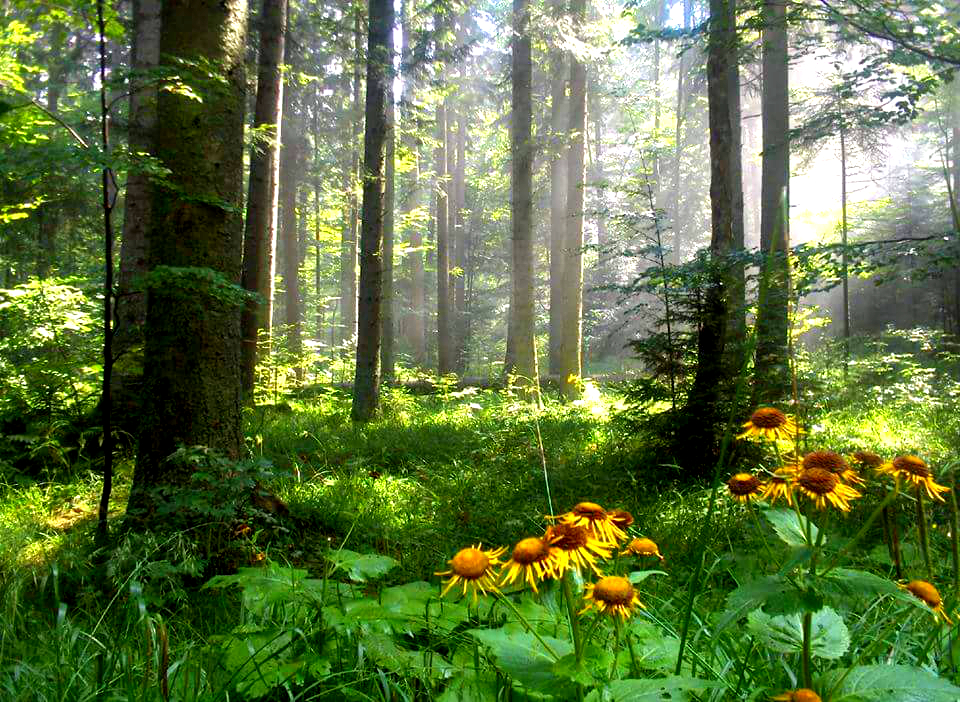 During the exploration of this national park you will see a variety of plants, as well as interesting representatives of Tara Fauna. In this area it survives Pancic's grasshopper - a local endemic to which this mountain is the only habitat. It is very possible to meet with the shoots that are numerous here, while somewhat thicker areas of conifers are hidden wolves, wild boar and kuna.
The remains of cultural heritage are the special value of NP Tara. Among them stands out monastery Rača, as the favorite attraction of most tourists visiting this national park. Drina Canyon with Lake Perucac gives a special beauty to the whole picture, and at the same time are the main motive for visiting the Tara Mountain.
National Park Šar planina - Serbia's fountain pearl
Shar Mountain represents the southern edge of Serbia, which extends from the length of 85 kilometers on the border with Macedonia. It's not quite certain how it is Shar Mountain got a name, but the assumptions are directed at her colorful landscapes which are believed to have been killed by the name of the mountain and the national park.
Shar Mountain National Park is established 1993. year, but it is distinguished by the great wealth of the living world. In addition to the fact that with 1800 plant species is one of the fauna's richest regions of Europe, this national park is a cradle of Serbian history, spirituality and statehood. It's home over 40 monasteries and churches erected in the period between the 12th and 16th centuries, among which the monastery of Sv. Petar Koriški from the 13th century, the church of Sv. Fifteen centuries old, the monastery of Sv. The three centuries from the 15th century and many other sanctuaries.
If you go through Serbia, do not miss out on visiting some of its national parks that will Much to show and to "apologize" about this country. Enjoy natural beauties unique to Serbian mountains, and bring with you the most beautiful impressions and memories from one of the listed national parks.