Fruska Gora was an island in the former Pannonian Sea. Today, this 539 meters high mountain, is the dominant landmass of the entire Pannonian Plain. Thanks to its natural potential, geographical location, and rich history, Fruška Gora offers a lot possibilities for different types of tourism.
For those who want to spend a pleasant holiday in Serbia, in a beautiful natural environment, there are numerous picnic areas on Fruska Gora.
Accommodation at Fruška Gora is very diverse and you can find it in many villages in this area.
Untouched Nature of the National Park has a wide range of interesting destinations ideal for all Eco-tourism enthusiasts. The clean air and healthy natural surroundings of Fruska Gora are a great precondition for a pleasant holiday. The Wine Route of Fruška Gora is an indispensable route for all those people who want to enjoy quality wines made according to the traditional family recipes of the old winemakers of this area, while the beautiful Danube meets all the appetites of river tourism lovers.
Fruška gora is an ideal destination for everyone, whether you want an active holiday or maximum relaxation and enjoyment for all senses. Wherever you are on a trip to Fruška Gora is something that should not be missed, kilometers of your car it will pay off multiple times as soon as you breathe fruška gora air, try local food and wait for the morning on the slopes of this mountain.
On Fruška Gora there are a large number of picnic areas, which offer many opportunities for active holidays, and it is up to you to decide what is most suitable for you. These are just some of them:
Popovica Fruska Gora - Eagle's Nest
Popovica is a mountain peak on Fruška Gora, and the city is extremely suitable for camping and enjoying the nature surrounding this place. Within the excursion site Popovica is located Popovica lake, a source, but also a viewpoint with a beautiful view of Novi Sad and the Danube.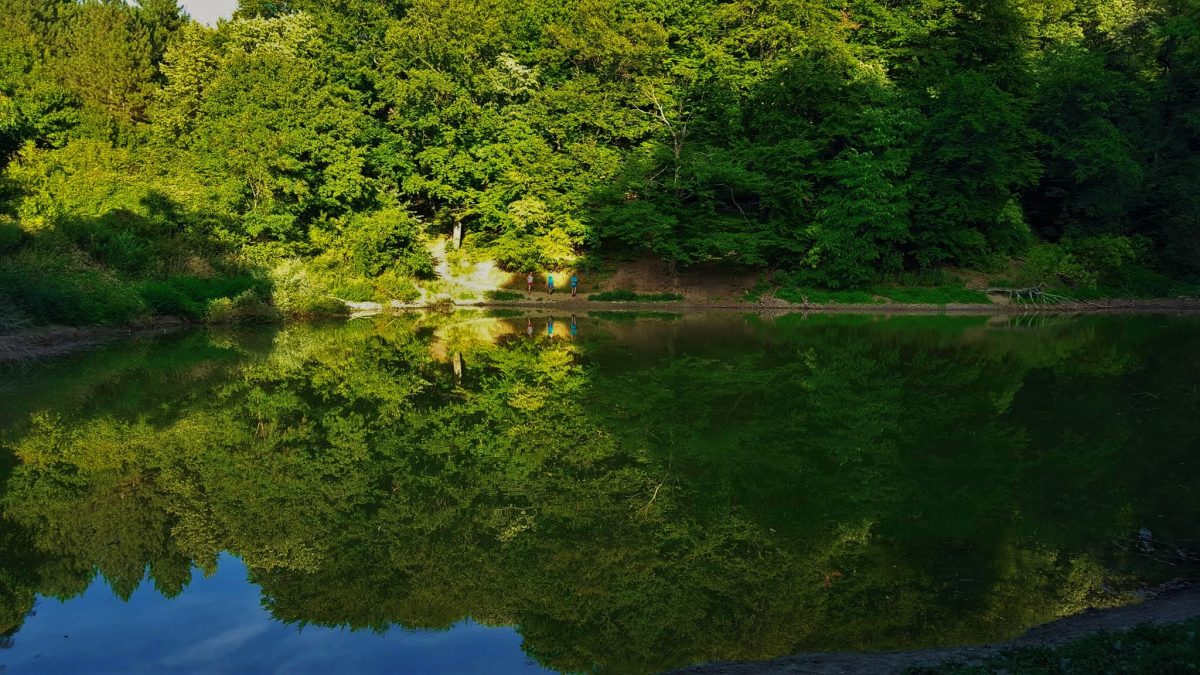 Thanks to the vast expanses of this resort, Popovica is the place where every spring have been organizing the Fruska Gora Marathon. In addition, the large area of Popovica provides to all visitors the opportunity to enjoy hiking, running, and other activities. In the immediate vicinity of Popovica there is also the popular mountain hut Orlovo Gnezdo (Eagle's Nest).
Bukovac - the largest dirt bike park in Serbia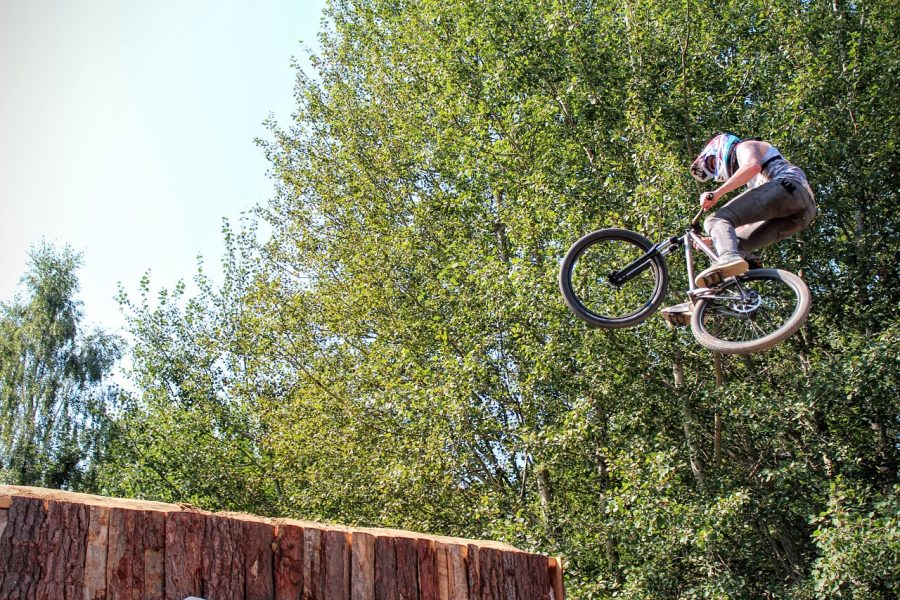 The village of Bukovac is located on the northern slopes of Fruška Gora and Bukovački Potok passes through this place. Administratively it belongs to the municipalities of Petrovaradin and South Bačka District.
Bike Park Bukovac is a terrain for mountain and extreme cycling, located on a beautiful viewpoint near the village of Bukovac. That is only one specialized terrain for this type of cycling on Fruska Gora.
The bicycle park, which is about 5,000 m², is adapted to everyone; for beginners and those who are more experienced and ride MTB (mountain bikes) and BMX (bicycle motocross).
Stražilovo Fruska Gora - a delicacy for all adventurers
Stražilovo is a popular recreation area on Fruška gora, which offers plenty of opportunities for how perfectly to fill the day. The Stražilovo mountain hut is a place that, besides the beautiful nature, attracts the most attention to the visitors. It is located in a forest and has offers educational, sports-recreational and tourist facilities.
Thanks to the beautiful landscapes that surround this resort, Stražilovo has been hosting numerous national and regional competitions in orienteering, cycling, hiking. This place offers many opportunities for active holidays and real exciting adventures. In addition, there are numerous terrains for football, volleyball, badminton, paintball, and there is also an artificial wall for climbers.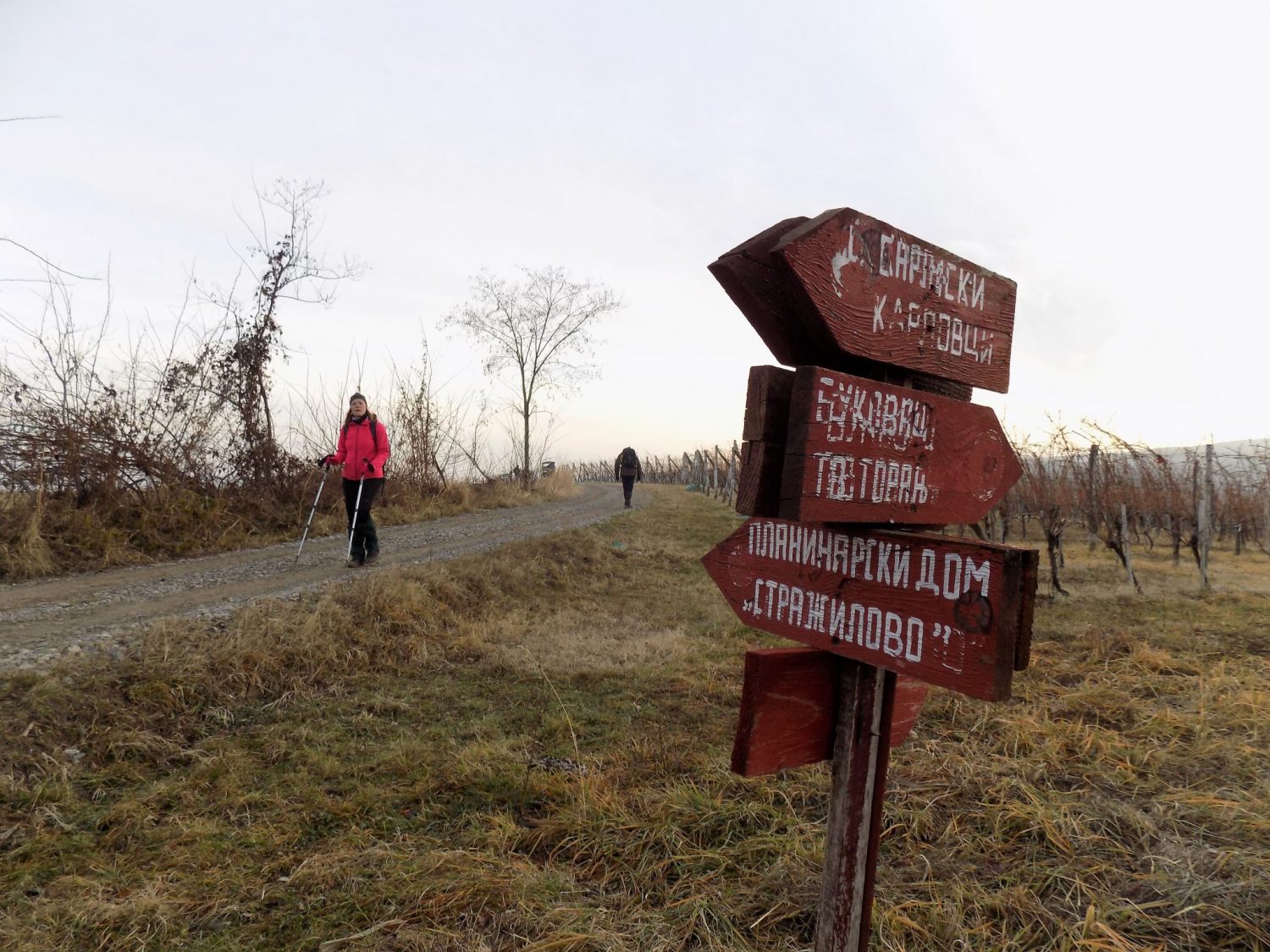 Hotel Norcev Fruska Gora
Hotel Norcev is a place with quality facilities for its visitors who have the opportunity to experience maximum comfort, ambiance, and pleasure of staying on Fruska Gora. Whether it's a private or family holiday, Norcev hotel is convenient for everyone, as well as for organizing business meetings, seminars, congresses ...
In this hotel all visitors have the opportunity to be Involved in numerous sports activities. Table tennis, billiards, table football are available for guests. There is a large playground for children, and a special advantage is enjoyment of clean, mountain air.
Iriski Venac (wreath) - a crossroad of Fruška Gora roads
Iriski Venac is a place where crosses almost all the routes to the most popular areas in Fruska Gora. There are a lot of hiking trails. All the people who visit this place have a lot of opportunities for physical activities and quality active holidays, where can enjoy both individuals and families.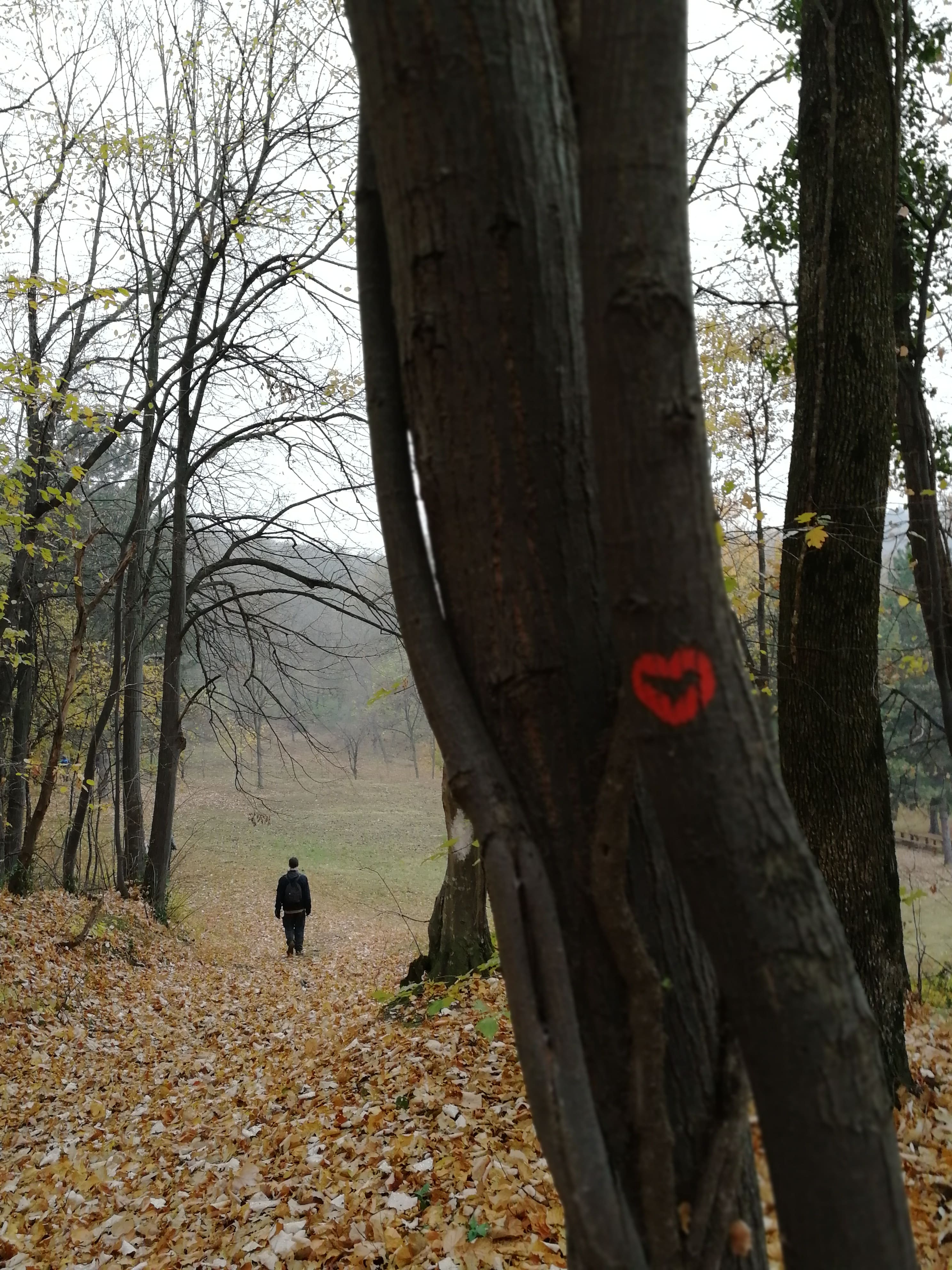 Walking, jogging, climbing or cycling along these parts of untouched nature, with lush vegetation represents a fantastic way to perfectly fill your day, fill up with positive energy and leave all the bad thoughts behind you. There is also plenty of space for camping, so the atmosphere in nature can be at the highest level.
On the ridge road from Iriski Venac to Zmajevac, if you are going on the marathon path, there is Kraljeva stolica (King's chair) and meteorology station. From the meteorology station leads a path to the viewpoint to Ledinacko Lake.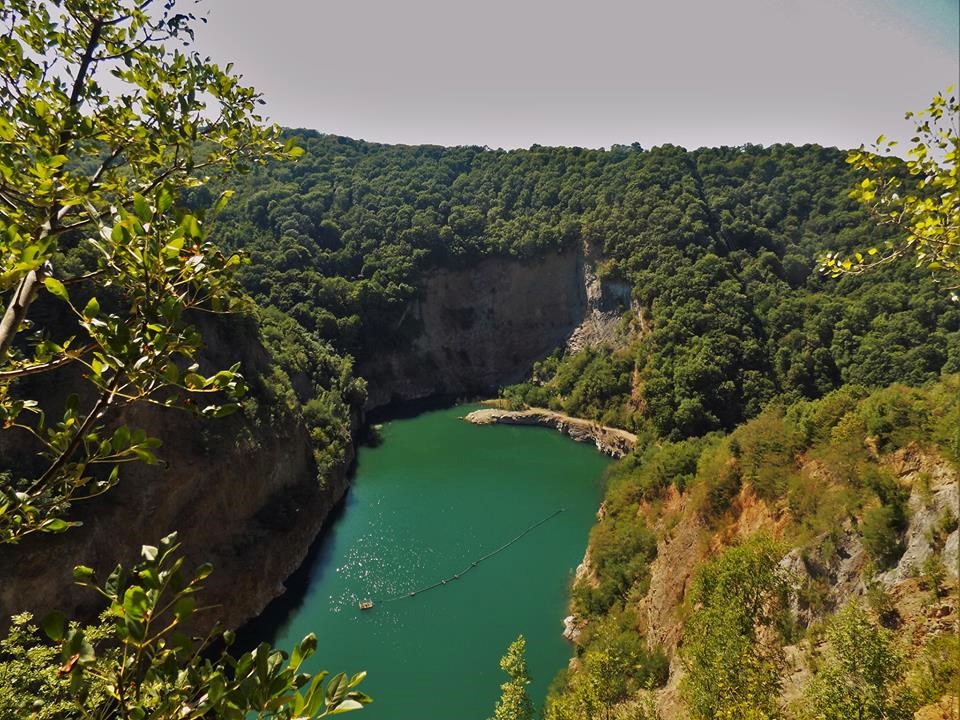 Ledinacko Lake is located on the northern slope of Fruška Gora, not far from the village of Stari Ledinci. The lake was formed during the NATO bombing in 1999. Damaged pumps of abandoned quarry "Silver" stopped pumping water from quarries. Groundwater, as well as water from two rivers, began to fill the quarry, creating a lake. The lake is in the shape of a bean grain and almost from all sides is surrounded by steep cliffs. The water on the surface is green and clean, due to constant inflow from the tributary, and cold during the summer months. Access to the lake is not allowed, as it is privately owned, but you can reach the viewpoint where a beautiful view.
Zmajevac picnic area on Fruska Gora mountain
Zmajevac is located on the highest parts of Fruška Gora, and from this magnificent place, there is an unusual view of the entire Srem. This is one of the favorite destinations for all nature lovers and those who want to perfectly spend their day in such an environment.
There is a large number of wooden benches, tables, and summerhouses. So, after running, hiking, or cycling, this is an ideal place to have a break.
Via a ridge road to Bešenovac Lake and Letenka
Between Zmajevac and Letenka, if you are going via Partizan (a ridge) road, you will reach Brankovac and the Red Čot, the highest peak of Fruška Gora at 539 m above sea level. From Brankovac there is a wonderful view of Srem and Backa, as well as Novi Sad.
From the Red Čot, if you take a left road you'll reach Bešenovac Lake.
Besenovac lake, also known as Beli kamen, is located southeast of Bešenovački Prnjavor in the municipality of Sremska Mitrovica. The lake was created in 2004 on a surface mine, where limestone was exploited for the needs of the cement factory in Beocin. Over time, a lake of 200 m was formed, and after a few years, it reached a depth of about 50 m. The Besenovac lake has fishes, and it is also used as a picnic area. Near the lake, there is a wooden chapel that resembles the Bešenovo Monastery with its appearance.
The water of Bešenovac Lake is extremely clean, with transparent turquoise color.
If you continue along the ridge from the Red Cot, you'll arrive to Letenka. Letenka is one of the most famous Fruška Gora recreation areas. It is located at 456 m above sea level and is surrounded by unspoilt nature, woods and meadows.
The facilities located in the Youth Settlement "Letenka" were built in 1975. At the beginning of the eighties, the complex began to function as a school in nature for the accommodation of children preschool and school age.
This is an ideal place to stay in nature because at the same time it provides education and relaxation as well as the possibility of enjoying the natural beauty of the National Park Fruška Gora.
Fruska Gora Andrevlje - active rest and detox with a breathing
Andrevlje is a tourist destination on Fruska Gora, and this area is characterized by a very large meadow, within a large dense forest. It is one of the favorite destinations for numerous hikers and campers. There is also a running trail, as well as football, volleyball courts, and an improvised park for children with swings and teeters. This is an ideal place for a perfect holiday, but also for recreation and staying in nature. There is located a modern congress center, which is also a tourist and catering place.
Andrevlje is also known as a place where the health of people is specially taken care of. All those who come to this resort are at the disposal of the spa, breathing exercises, hiking and trekking, day excursions… Breathing exercises are ideal for anyone who wants to free accumulated stress and refresh and purify their body and spirit. In addition to proper breathing, clean air is important for good health. The beautiful ambiance of the Fruška Gora National Park provides the best opportunities for purging the lungs. The atmosphere is completed by staying in the Andrevlje complex, which represents a true oasis of peace and tranquility.
Banja Vrdnik - a place ideal for rehabilitation
Due to the ideal geographical position (between Belgrade and Novi Sad, on the southern slopes of Fruška gora), Vrdnik Spa in the most popular tourist destination in Vojvodina. Vrdnik Spa has both indoor and outdoor pools. All these pools are filled with thermo-mineral water, whose temperature is about 30 degrees. For this reason, this spa is also a popular health resort, but also a kind of attraction for all those who want to swim in warm water.
The location of this spa and the nature surrounding offers a possibility for one of the most common types of active tourism on Fruska Gora, which is hiking. Hiking paths surrounded by untouched nature, provide a sense of peace, tranquility, and maximum relaxation, which relaxes both the body and the spirit.
Fruska Gora Borkovac - a resort in the vicinity of this mountain
Thanks to the exceptionally large surface on which it extends, as well as the lush vegetation, the picnic area Borkovac can freely be called the lungs of its region. It is located just a few kilometers from Ruma, just next to Borkovac Lake. There are several restaurants, cafes, and a hotel surrounded by pine trees. What is especially tempting for those who are aiming for an active holiday is to enjoy in this park walking along the stream or running on a trim-trail Along the trail, there are wooden exercise appliances, striking light colors.
On this recreation area is also located an olympic pool, so this place is tempting to water sports enthusiasts. Borkovac is especially visited during events such as dog shows, painters' colonies, and most of them for the Labor Days. There is also the possibility of cycling along these terrains. Because of that, Borkovac is among the destinations with a very wide range of opportunities to fill the day.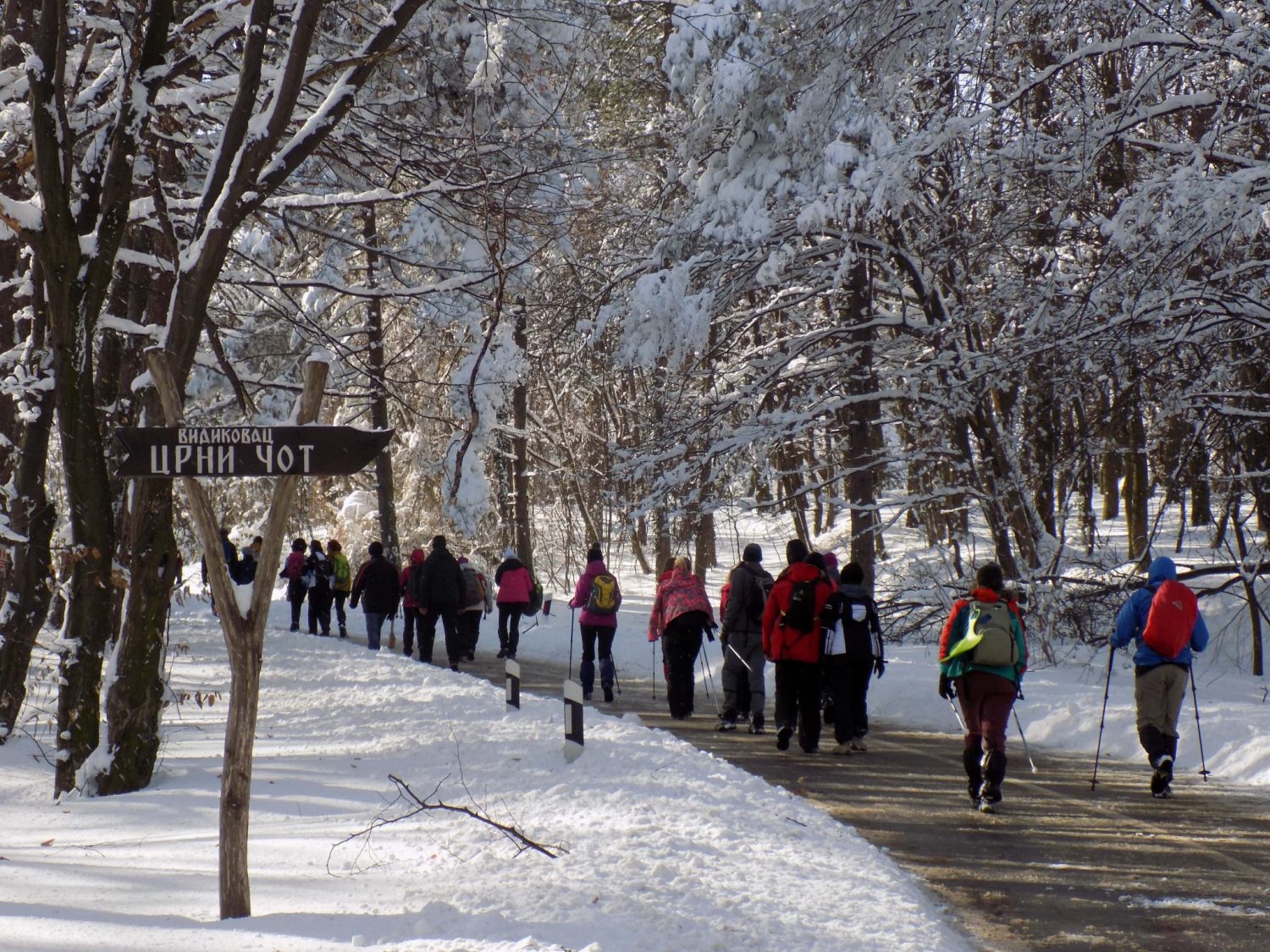 Fruška Gora is a true natural oasis and a place where every moment you spend is appreciated. Large areas, unpretentious nature, and fresh air are the perfect combination for all those who want to hike, run, ride a bike, exercise, or just relax and enjoy the charms of nature.
Fruška Gora is a very important site, primarily because of its turbulent geological past and the true treasury of flora and fauna in this area. There are priceless cultural and historical heritage, and it is not surprising that for decades this landscape is a national park. The tourist potential of this mountain and the surrounding places has been recognized long time ago, Now this area is visited by a lot of people who want to enjoy the beautiful nature, but also to pursue numerous physical activities in clean air.
All mentioned places you can find on the map below: